WORLD EQUIPMENT (CHANGZHOU) CO.,LTD.
Add : Room 513 NO. 368 HanJiang Road, JinCheng Plaza, Changzhou, Jiangsu, China
Singapore, INC : 545 Orchard Road # 11-13 Far East Shopping Centre, 238882, Singapore
Post Code : 213000
Tel : +86-519-68687280
+86-519-68687290
Fax : +86-519-68687282
E-mail :
worldequipment@yahoo.cn
worldequipment@hotmail.com
Home
» About World Equipment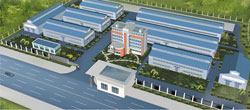 World Equipment (Changzhou) CO., Ltd, a wholly owned subsidiary of World Equipment INC Singapore, is a manufacturer and supplier of heavy equipment and construction machinery.
Our vision is to create a Brand that embodies quality, reasonable pricing and excellence in customer service with success parallel to that of market leaders.
World Equipment offers a comprehensive range of products and services, including heavy equipment and construction machinery, excavator (digger), wheel loader, crawler bulldozer, road roller, motor grader, skid steer loader and other vehicles as well as second-hand machines and spare parts. Having established our brand all around the globe.
WORLD heavy equipment and construction machinery are produced with advanced Equipment and Technology. World Equipment Zhenjiang manufactures using the latest facility to manufacture Our heavy equipments to supply customer high quality and high performance heavy equipments. Mainly components like engine, pump and motor are imported from internationally renowned companies.
Manufactured to the highest standards of technology, quality and reliability, and priced extremely competitively, it is little wonder that our brand has been extremely well received globally. Our excavator (digger), wheel Loader, crawler bulldozer, road roller, motor grader, skid steer loader have been exported to European, South-America, Middle-east, South-east and Africa.

A benchmark in the industry, we set the standards in performance, quality and safety. Coupled with our prompt and efficient after sales, as well as technical service support, purchasing WORLD EQUIPEMNT is truly a long-term investment in terms of reliability and durability.
Our unshakable commitment to integrity, honest dealings and service through the years of business dealings and partnerships has evolved into loyal and long term customers and friends.
We forge to be a world leader in innovation and excellence.
Your success is our success. Let us be your trusted partner!
Also you can visit our website: www.chinaloads.com to get more information about us. If you have any questions, don't hesitate to contact me. We are looking forward to cooperate with you in future.









Related Products